If you've been stopping by for a while you may remember my
fascination
with the surreal window displays at the Housing Works Thrift Shop.
I snapped these shots last night on my way home from work. Doesn't it look like something you'd see visiting your eccentric old auntie who lives in some wonderfully decayed mansion with strappy stilettos hanging from the light fixtures? I so want to chat and have tea with the old lady that lives here:
As I mentioned in my previous post, one of the great things about the shop, aside from the displays and the fact that purchases support those living with AIDS is that you can shop virtually: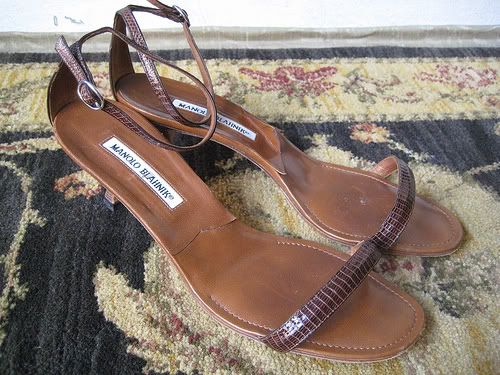 Right now they have a sweet pair of Manolo Blahniks and the bidding is only $25! Place your bid
here.
Good luck!