When I was a sorority sister at Delta Phi Epsilon (Esse Quam Videri) a long time ago (the 80s) in a galaxy far, far away (central Jersey) I was kind of known for having a bit of a footwear fetish -- specifically boots. At the time I had a bajillion pair; in every color of the rainbow, texture, and material.
This fact would inspire Deepher pledges to lovingly assemble (and by that I mean were coerced into creating) the most wonderful boot collages which would decorate the front door to my cinder block room. It may not sound so swell now but in a world before
Polyvore
, or the internet for that matter, it was pretty rad.
Well, many of those boots, like my big hair, fake fingernails, and acid wash jeans, have long since departed. My obsession with boots? Still going strong. Here are some that I want for Fall: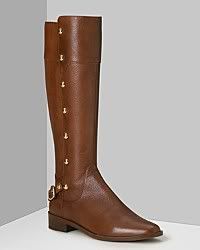 By Michael Kors, simple & classic.
These Botkier beauties are something I would've worn when I saw Prince & The Revolution back in '83. You can't really tell by the photo but they've got a sweet li'l ruffle on the back that just screams his Royal Purple Badness.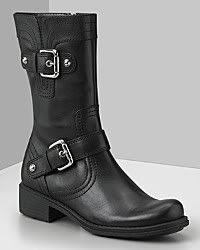 Because I never really outgrew my angsty anarchist ways these Guess boots are perfect for kicking punk butt at an underground dive.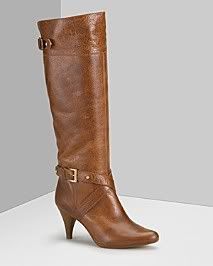 In a most delicious shade of toffee I want to gobble these Steve Maddens right up.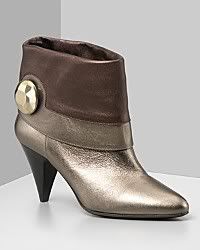 What I would wear prancing around a full length mirror doing my best Beyonce impression. Also by Botkier, these are too sexy.
All available at
Bloomingdales
.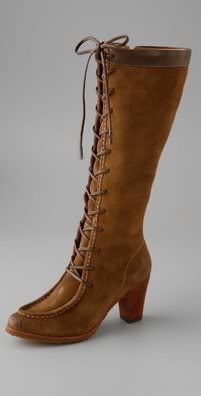 Frye has really outdone themselves with their latest collection. These Fiona boots look like buttah. Though I'd prefer them in chocolate brown, the toffee will do in a pinch.
Look at these Dolce Vita boots and tell me they don't remind you of something Duran Duran would've worn back in the day? I luvs.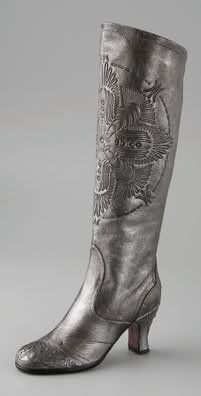 Ground control to Major Tom I need a pair of Anna Sui tooled silver boots stat. Over.
Another tall drink from Frye. Pour me a pair in Cognac, pretty please, Shug?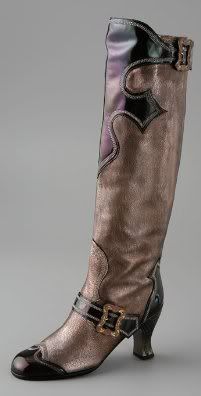 The "I'm Not Sure Whether To Love Them Or Hate Them" pair by Anna Sui - there's something so irresistible about that oil slick color patent and pattern. I'd wear them when I want to feel like an early/Ozzy era Black Sabbath groupie...and that's a very good thing.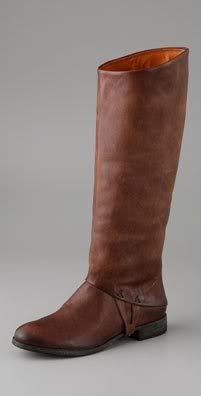 These Coclico riding boots are preppy in the coolest way; like something Chloe Sevigny would wear to an LES hipsterfest.
Find them all at
ShopBop
.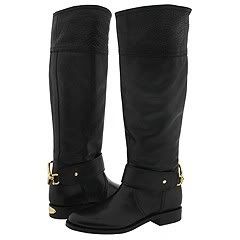 Another pair of riding boots, these by Juicy Couture. The gold buckle makes them a smidge more rocker, less equestrian.
Wildly kooky and eccentric like me - what's not to love about a peep toe feather bootie?
Another peep toe bootie with a modern retro feel from Sigerson Morrison.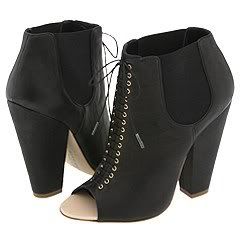 And yet another peep toe -- tres geek chic, no?
Find them all on
Zappos Couture
.
Whew -- I'm spent. Hope you enjoyed :-)