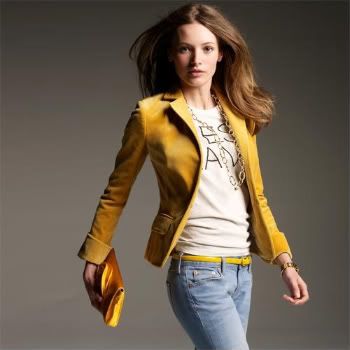 I've always loved the look of a skinny belt with jeans or trousers. Tuck a button down shirt or slim fitting cardi in 'em and it's a no fail winner. But unfortunately for me, it's hard finding a skinny belt that doesn't make me feel, well...fat.
Until now.
This weekend I hit up the J. Crew in Columbus Circle which, coincidentally, is already filled with cashmere and corduroy as far as the eye can see. They're also offering a nice selection of Fall bags and belts...and...I finally met my dream skinny belt and just had to share: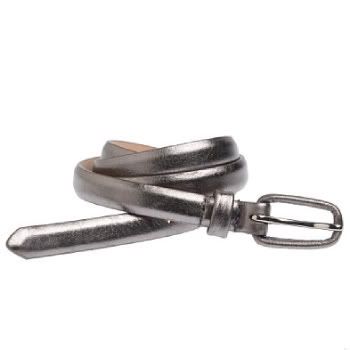 It's super flattering and has a nice sort of rounded shape which is hard to explain here but trust me it works. I bought it in gold but it's available in loads of great colors including a fab peacock teal patent, mustard, and metallic pewter (shown here) which I suspect will find their way into my wardrobe fairly soon.
At $35 it's a bargain by J. Crew standards, but a pretty decent price regardless given the mileage you'll get out of it.
Find them
here.
On a side note, I've heard horror stories (and experienced my own unfortunate snafu) involving their online ordering these past couple of months but apparently they're making up for it by offering a 15% off discount on your next online purchase. Of course, it's mentioned in my catalog which is currently sitting on my couch at home but I promise I'll bring it with me tomorrow to update this post if you're interested!