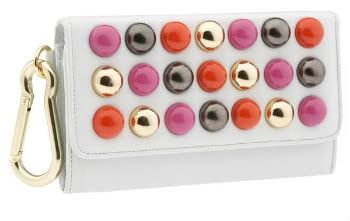 Remember how I was lamenting about finding something to hold all of my bits and bobs that didn't scream status but instead was a little wacky just like yours truly?
In keeping with my 'candy girl' theme I present this confection, the appropriately named "Bebob," from Betsey Johnson.
Get it at Nordstrom.