I'm sorry ladies for not posting these sales deals earlier...I suppose I'm still reeling from my Project Runway induced confusion.
Cutting through the fog, I learned that
Bergdorf Goodman
has just made some extra reductions on their designer collections.
If I weren't behaving like such a naughty girl lately I would indulge in these: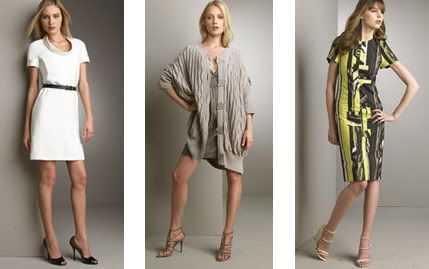 From l - r: Derek Lam, Stella McCartney, Thakoon
Help me live vicariously through you gorgeous girls....enjoy!