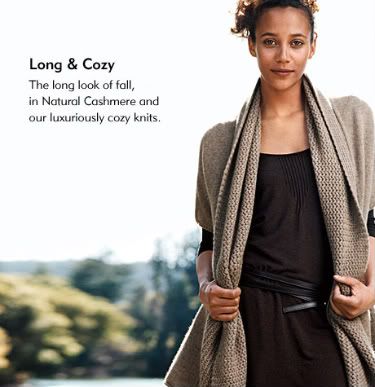 Call me a glamor puss. A prep. A rocker. A geek. But PLEASE don't call me "mom."
Let me explain.
Last night, while poring over Harper Bazaar's September issue, I came across a small photo of the Eileen Fisher cardigan pictured above. Since I normally associate this line with crunchy granola Birkenstock wearing professor types (no hate mail please - it's just not my bag) I was surprised to see it in a glossy mag that usually devotes it's spreads to glitzier fare. What surprised me even more? I actually like it.
If you agree, you can buy it online
here
.
Now, promise to stop me if I start reaching for
mom jeans
.