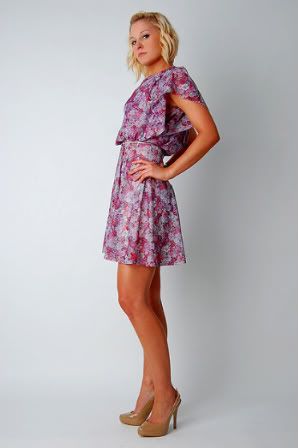 Because summer ain't over yet ladies...check out this sweet li'l dress I found on eBay. I love the soft muted plum shades and flowyness of the skirt and sleeves. Wear it now as is and pair it with charcoal tights, a long cardi, and slouchy boots for Fall.
Don't be a square...head on over to
Tinroof Vintage
before it's too late!