About a month ago I started drawing up a
Fall 2008
wardrobe wish list that included a Proenza Schouler dress in the most awesome shade of chartreuse.
Fast forward a month and I'm still craving it...or just about anything from the duo's Fall show. Check out these looks from
Style.com
and tell me they don't look better than that tired ol' maxi dress du jour: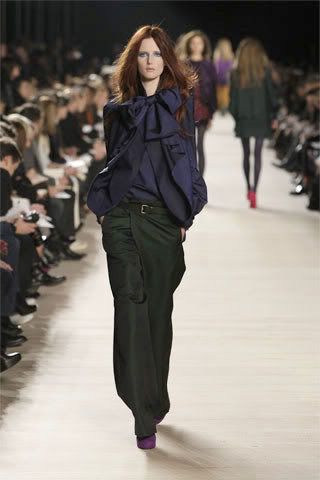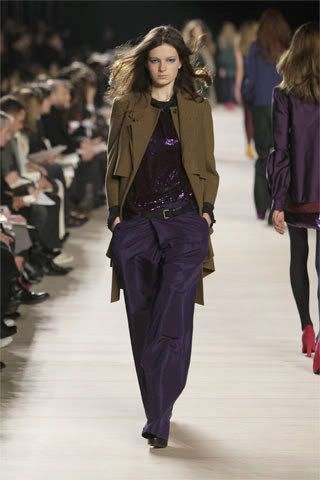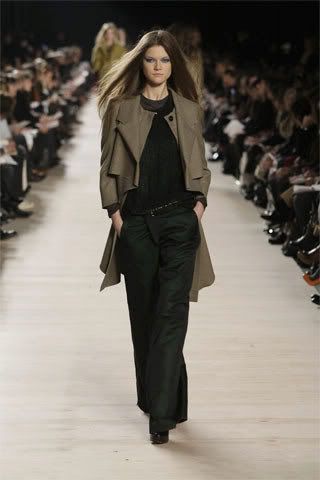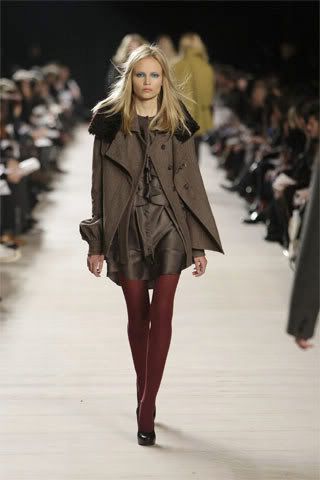 I'm not sure if it's the rich color palette or the perfect slouchy yet sophisticated cuts but I am so in love.
Agree, disagree?