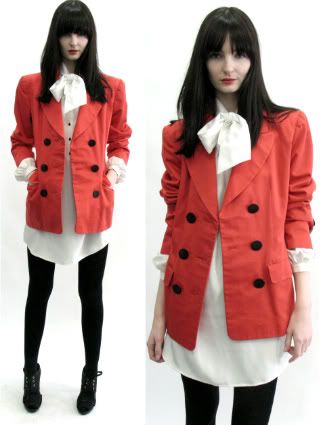 Jeepers!
It doesn't get much better than this sexy red blazer by Yves Saint Laurent. I lurve the model's entire look so my reason for posting is two-fold: share the love with my stylish friends and give a head's up on this vintage delicacy available from seller Claire Incorruptible on
eBay
and two: keep this image "bookmarked" as a piece of Fall style inspiration for myself.
Enjoy and happy bidding!