The rain continues here in the Big Apple, and yours truly is without a slicker, umbrella, or wellies, natch.
I trolled the web for some chic options and was surprisingly pleased with what I found:
I like the Kelly Green color and retro preppy vibe of this Priorities Phoebe rain jacket. You can find it on sale at
Shop Intuition.
I trekked out to the Target in Brooklyn this weekend to ogle the new Richard Chai collection and was disappointed to find most of the racks picked clean. I did find the dress in this pattern but I think I like the trench even better. Order it online before it sells
out.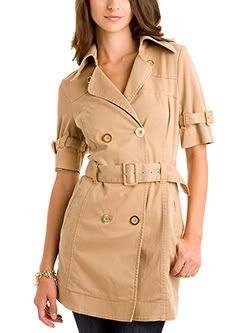 Part of me thinks that a short sleeved raincoat is as useful as flip flops in the snow but this Guess trench is so chic and wearable that I think I could overlook it in this case. Get it online
here.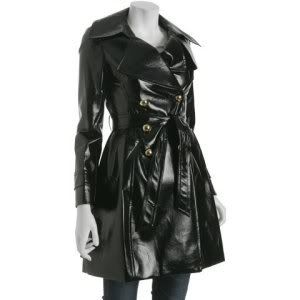 The "Bond Girl" trench from Yoana Baraschi is just that: sleek, suave, and sophisticated. Plus it totally feeds my rock star fantasy. Get it at
Bluefly.