Sigh.
I can't figure this show out. Last night Jennifer was booted for this look: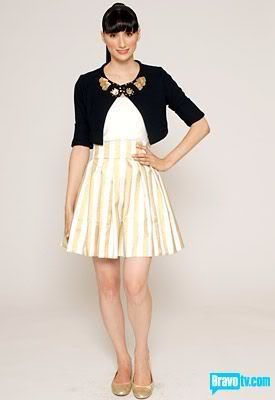 Again, not my favorite look of the night but I was impressed with her effort...I love that she was inspired by an old uniform and played off the gold medal idea. It was miles ahead of her "clock" dress which I've dissed previously.
But this made it through?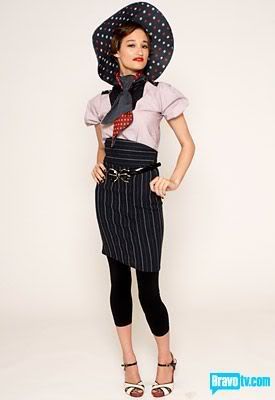 Really? Little Bo Peep does the Meatpacking District made the cut? Lawdy lawdy lawdy.
(photos via Bravo)