I know this is going to sound completely crazy but bear with me: my favorite coin purse just died. It was a little yellow vinyl number that I picked up at H&M for, like, under $3. I've had it forever – come to think of it, it's the only item from H&M that I've loved and kept for so long – the bulk of their stuff just doesn't work for me.
Anyhoo, it's tattered and torn so I've resigned myself to looking for a new holder to carry all of my life's detritus. The funny thing is when it comes to purses – like most fashion obsessed dames – I have a weakness for La Labels: Marc, Chloe, Prada – it's all good. But while many view their wallets as yet one more opportunity to get all logo-d out or status-y, I go in the opposite direction: give me quirky, cute, or weird – I love the juxtaposition of a designer bag with an unexpected little surprise tucked inside. Besides, I don't really care so much to impress my local barista with LVs, I'd rather pocket the green.
Here are some fun options I hunted down. Anyone with me?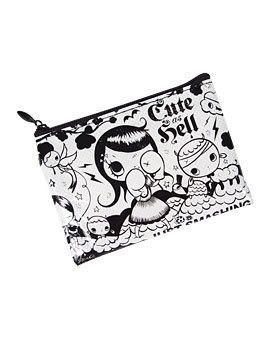 So far, this one's the frontrunner – it's so me. From the always fabulous Plasticland.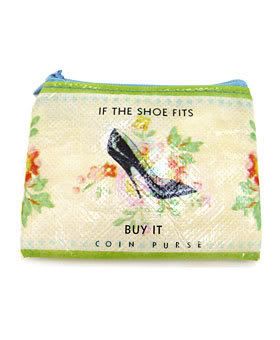 Words to live by. Snag it
here.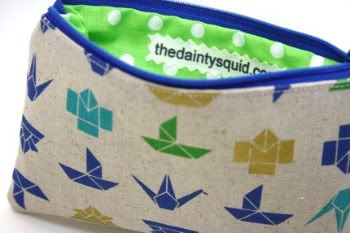 I love the fun origami design and bright colors of this one – aren't those polka dots the bee's knees?!

I'm a sucker for anything with birds...this one's organic.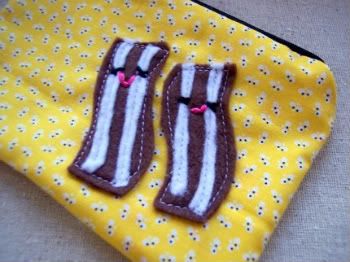 The cheery yellow, the smiling 3D bacon buddies…tell me you wouldn't laugh every time you reached for this?