Enter deal25 for 25% off EVERYTHING at Scottsdale's very cute Lindsay Lou Boutique. At that rate, I may need to splurge on another LBD. Here's one from Black Halo which is marked down from $328 to $246:
On second though a little cha cha never hurt either. How about the gardenia print Chloe dress by Ya Ya Aflalo: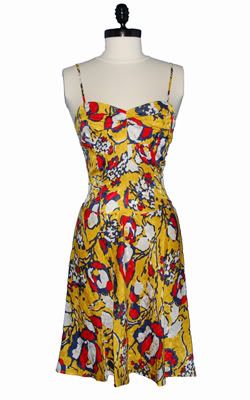 Marked down from $326 to $244! Find them both
here.