A while ago we reported that City stylistas have been sporting boots with their summer dresses. This was back in April when, in theory, there was a bit of chill in the air, so the idea didn't seem as farfetched.
Fast forward to August and guess what? Heat and humidity notwithstanding – women can't break their boot addictions!
Each of these women makes their bootie/dress combos totally unique. Pamela (upper left) does the urban bohemian in her fringed Minnetonkas, floral print shirt, and loose-flowing waves. Caroline (upper right) is a little bit country and a little bit rock and roll, pairing a sweet, lacy slip dress with rugged combat boots, while Meghan's knee-high walking boots adds a shabby-yet-chic twist on a feminine classic.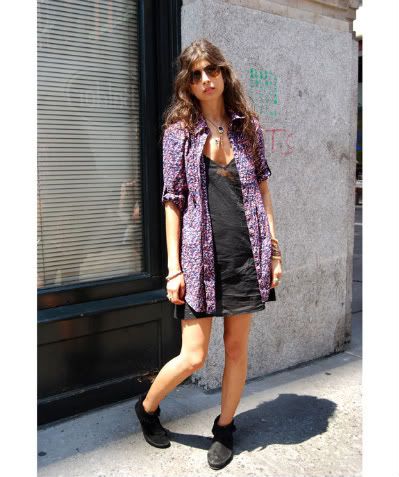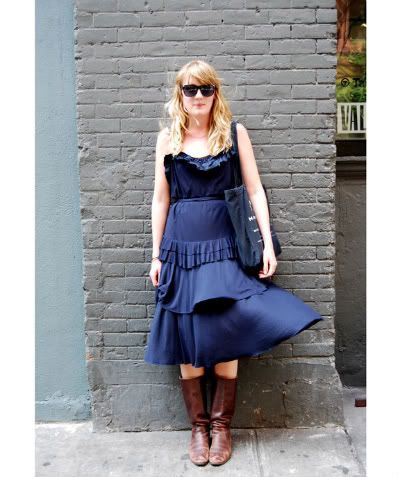 Photos courtesy of Refinery29.