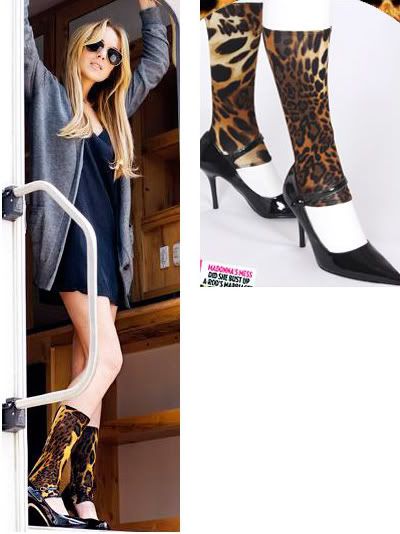 Where does she find the time? Between all-night benders and skulking around Hollywood with some
sullen looking 15 year old boy
, La Lohan has, and I use the term loosely,
designed
a *ahem* charming line of leg-covering apparel.
These ankle warmers (actually called ankle gloves) are a mere $42 at
Intuition
. Or you could go hog-wild and buy leggings that actually cover all of your stems for $34 from
American Apparel
Do tell, am I the only one who finds these things utterly fugalicious?
Sigh.
I long for the day that talented, actual designers get the funds they need to create and market their wares.
What do you think?