As previously documented my wardrobe runs the style gamut. What this usually means is retailers that offer classic, highly wearable clothes usually get pushed aside for the quirky, vintage, or just plain odd. When I heard that Banana Republic's new arrivals are being offered at 30% off I took notice -- in the midst of summer sales season I'm knee deep in bikinis when what I'm really jonesing for are long cardi's and boots.
I perused BR's site and was happy to find a few credit card worthy indulgences. Here are some highlights: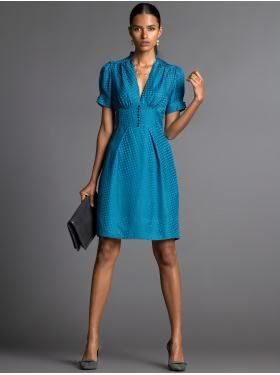 I love the understated polka dot print and retro girly appeal of this turquoise number.
This sleeveless shift dress has a 60s mod meets rocker chick vibe that is right up my alley.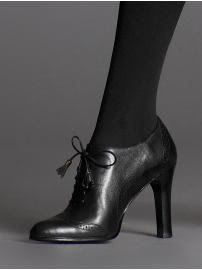 A pair of oxfords is a definite Must-Have on my Fall shopping list - these are sweetly sexy.
Check out the goods
now
because the sale ends tomorrow!