Not that I would know anything about being a dweeb...what with being prom queen, class valedictorian, and president of my sorority, my dance card's always full (hoping you can read through the heavy sarcasm here). Truth is I am a complete and utter DORK.
There I said it.
It's taken me many years to embrace my nerdy-ness. Call it wisdom or what have you I'm letting my freak flag fly. That's why this web-trolling expedition was just so blog worthy: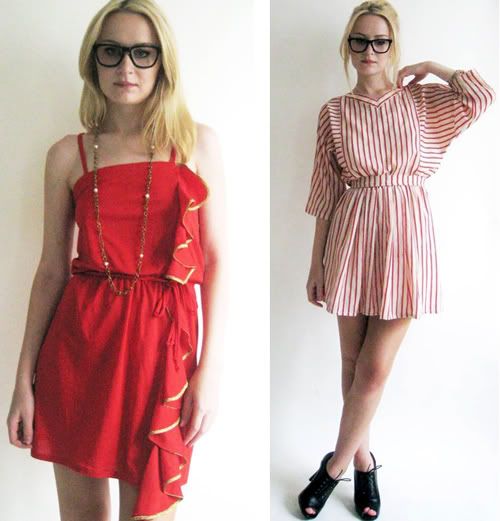 Here's the girl that every football player fantasized about while dating
her.
Find these cute frocks from seller ma petite amy on
eBay.
Or, if you're a wee bit more understated, this owl necklace says, very quietly and politely, "I rock...hard."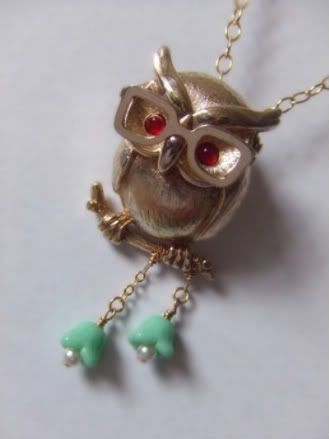 From seller LycheeKiss (cutest name ever) on
Etsy.