(photo from Superficial Diva.com)
Mischa Barton gets a lot of flack for her style
mis-steps
so my expectations for the handbag collection she did exclusively for Asos weren't very high. In the photo above, she embodies her muses Anita Pallenberg and Marianne Faithfull to the tee, but in my opinion her collection contains more "misses" than hits for sure.
Here are a couple that don't suck: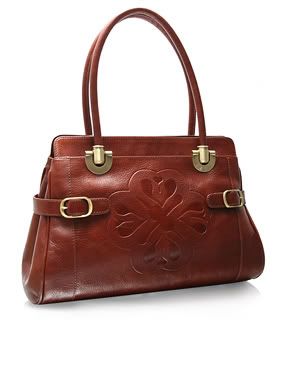 Retro bohemian babes can get their fix
here.