That title is a blatant rip off, er I mean *knockoff* of Manolo the Shoe blogger speak, forgive me but he/she/it is so brilliant that if you haven't already, do yourself a favor and
read
it daily for a dose of wit and wisdom that will surely start your day off on a high note.
On with the show.
It's no secret that I
heart
Shop It To Me. This morning's picks are so fresh I had to share: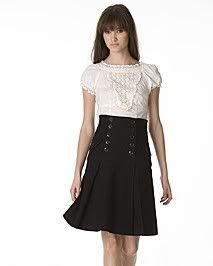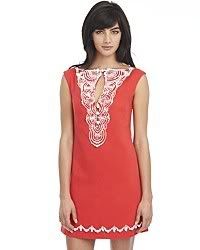 A couple of flirty looks from Nanette Lepore. Get them at
Bloomies.
And keeping with the sweet and girly theme, Regent's Secret is an online retailer that sells designer goodies for up to 70% off. Today's offerings include Walter, a personal fave of mine. I normally drop some serious change at Montmartre who carries the line, so I was ecstatic to find these (among others) on sale: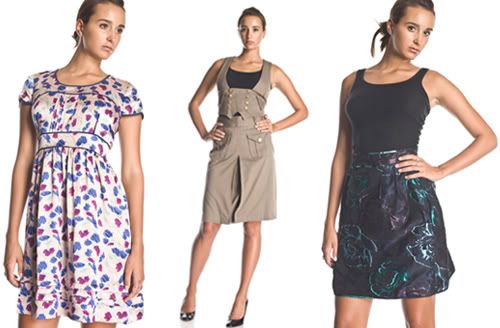 The only catch is that you have to be a member to score these deals -- but you didn't think I'd just dangle this tempting little carrot in front of you only to yank it away did you? Your personal invitation can be found right
here.