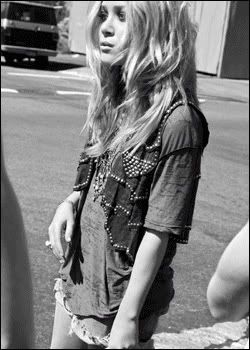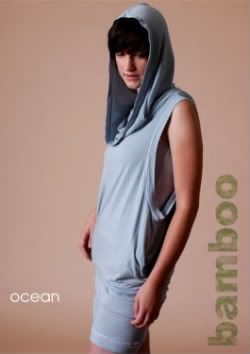 Last night two very freakish, completely out-of-character things occured.
First I discovered that Mary Kate, Nicole Ritchie, and *wince* Lindsay Lohan, are on the same style page as yours truly; specifically when it involves Nation Ltd.'s broken in tee shirts. The L.A. based company was voted #3 on Vogue's Top 10 T-Shirt list for their custom made vintage style tees. (On a side note, a. who knew this list existed and b. I'm DYING to know who stole the top two spots)
My latest
Hautelook
haul finally arrived and it was chock full of squishy tee goodness. The moment I slipped into their cottony-soft wares I was hooked -- so much so that if I could, I would henceforth never don another garment with zippers, buttons, or closures of any kind. I had visions of going back to Cali and bumming around Malibu with Pamela, Rachel, and Jessica sipping iced
Coffee Bean & Tea Leaf
tasty treats, my life on the Upper West Side, like my size 4 jeans, just a distant memory.
Regrettably, after raving about the Rio
dress
what I was expecting to be a peach-apricot hue actually turned out to be orange. I mean really ORANGE, like can I borrow your highlighter orange. Like, stay within the traffic cones orange. It was a disaster.
But here's where it goes all
Twilight Zone
.
I immediately went online to Nation Ltd's
site
and placed an order for another in a somewhat less
exuberant
shade. What's so weird about that? Well, you see, my original score rung up at a mere $54 (thank you Hautelook, but boo on you for having such yucky lighting) whereas the current retail price is $136.
Price be damned I had to make it mine. Fortunately, I wasn't too spaced out to find that if you sign up for their newsletter you receive a coupon worth 25% off! Still not as good as $54...but heck, I found a couple of sale items as well so it worked out.
Fingers crossed that the Hibiscus Pink doesn't look like congealed Pepto Bismol -- wish me luck.