My outfits run the gamut from edgy goth girl to retro to preppy...I can't help it, clothes are just so beautiful to me. In keeping with my
nature
theme for the day, I'm channeling some haute hippie princess.
These pieces, all by Antik Batik, and would fit the bill:
So perfect in this you-could-fry-an-egg-on-the-sidewalk heat.
The quintessential wrap when the sun goes down, this drapey cardi has got me covered.
Yeah, I know, ANOTHER gladiator you say? This one stands out with it's multi-colored metallic beads.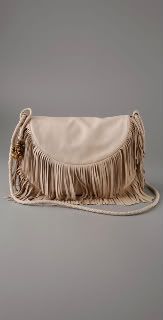 Because even though I'm feeling a tad earthy, I still want to keep true to my 80s Jersey roots. This bag reminds me of Bon Jovi, circa 1985.
Find them all at
ShopBop.