A spur of the moment jaunt to the
Green Flea
this weekend made it painfully obvious that the most valuable accessory in a stylish girl's ensemble is not a flawless shade of lip gloss or the perfect gladiator sandal -- it's the right bag.
In order to dig through tempting piles of goodies or jockey your way through crowded shopping stalls you need a carry-all that doesn't fall over, weigh a ton, or tackle unsuspecting shoppers at every turn. I learned this the hard way when I nearly dumped the entire contents of my over-sized tote into a box full of vintage purses.
Since even the name "fanny pack" makes me want to cringe, I scoured the web for bags that met three all-important criteria. It has to be slim, it has to be light, and it has to look good.
Here's what I came up with:
Classic, sleek...timeless. Get it online
here.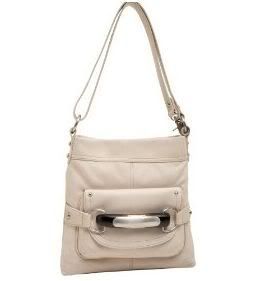 There's something indescribably stylish about the cream colored leather and tortoise shell embellishment. By B. Makowsky at
Endless.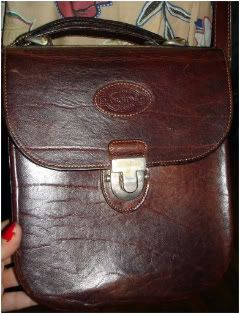 And an utterly cool vintage Oroton bag that's a personal fave thanks to it's rich color and camera-style shape it is the very embodiment of utilitarian chic. I'm selling it on
eBay.