Ah, to be young, thin, and beautiful. I am none of the above, but if I were I'd rock this: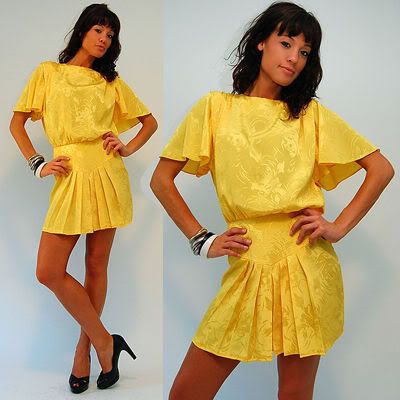 I love the ruffles and the color is just so sassy. It kind of reminds me of a Spring 2008 Karen Zambos dress, modeled here (bad pic) by LiLo: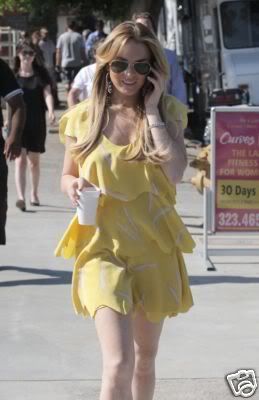 Hurry...only 4 hours left...nab it on eBay
here.