Nothing like a good deal to start off your day. Smart Bargains is having a pretty tempting sale at the moment. Buy 3 items for $99 -- this applies to shoes, jewelry, and clothing so you can mix and match to your heart's content.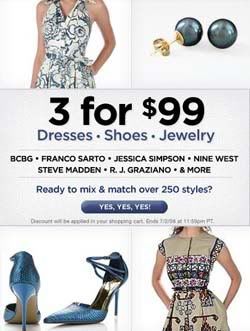 So if someone put a gun to my head and told me I HAD to buy 3 things, (oh, the horror) here's what they'd be:
I do love a little nod to the boys, these are from Steve Madden - I'd pair these with a black mini and tights.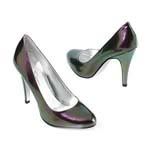 And check out these oil-slick looking pumps - amazingly punk rock from pop princess Jessica Simpson. I would love these with skinny jeans and a shrunken vest.
Find your Smart Bargains
here.