As I've mentioned before on this blog I am completely obsessed with finding a new winter coat. Not just because I feel like it because I don't have one.
Realistically I know that a well made coat is worth investing in but the simple truth is I am broke. And cold. So in my search for cheapie outerwear I dug up the following "Save or Steal" options: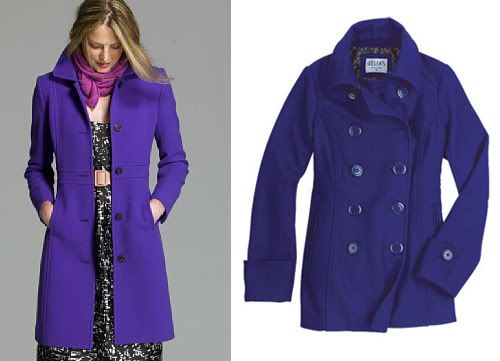 I told you about this J. Crew coat (left)
before
and I still think it's pretty neato but it's still near the $400 range. The
Delia's
coat (right)is $69.50 as is or $89.50 with thinsulate.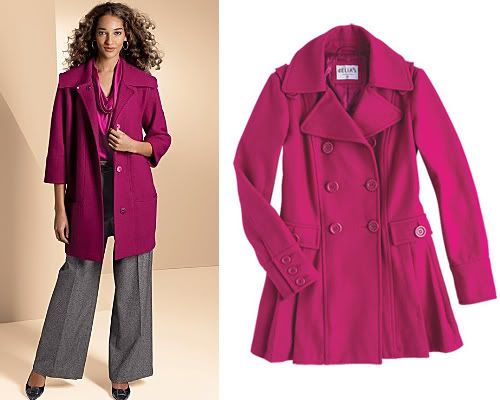 I love the idea of a bright magenta wool coat in a season where things get to get cold, dark, and drab. The
Anne Klein
coat on the left is so fab - to the tune of $350. Its
Delia's
counterpart is only $79.50.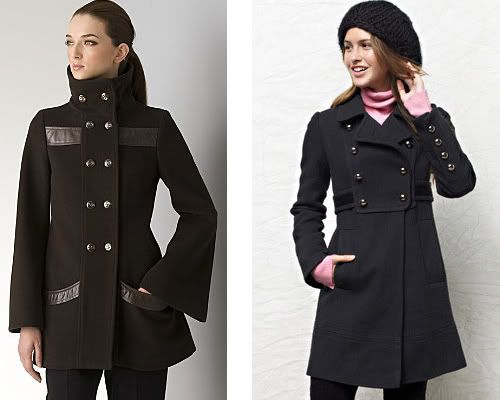 I love the chic detailing of the
Mackage
on the left - sadly I don't have $600 burning a hole in my pocket. Enter
Delia's
once again. This Tristan Peacoat rings in at $89.50 leaving plenty of spare change left over for a cute hat and gloves.