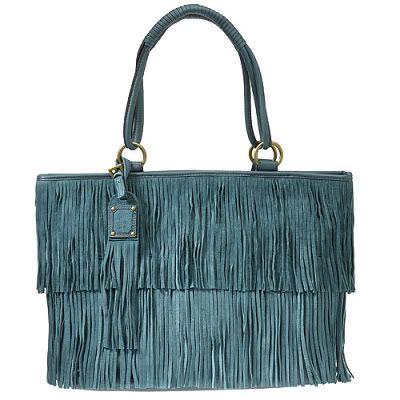 I haven't posed this question in a while mainly because I haven't felt all that conflicted lately -- there's loads of fab or fugly stuff out there at the moment so it's pretty black & white. But this?
Look, I have a thing for fringe...
...but there's something about this
Nine West Dakota Tote
that just doesn't sit well with me.
Sure it's a swell shade of washed-out blue, and the fringe is tres flirty, but I couldn't help but wonder if I'd feel like I were lugging a large, oddly colored mop under my arm pit. Or worse, some mutt that fell into a tub of Rit dye.
Please help me decide, the Dakota Fringe Tote: Hot or Not?