I'm prepared to lose some street cred for the following comments but I can't help but be puzzled by a designer who, in the same show, presented: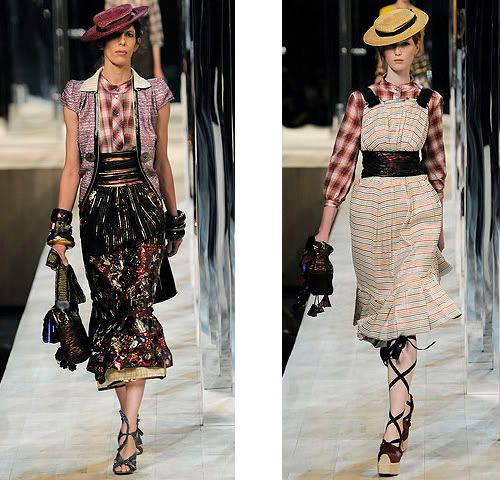 and:
(photos via Style.com)


The first two
"Mary Poppins Goes To Dubai"
looks were a scary reminder of that PR
Little Bo Peep
disaster from a short while ago, while the latter two look perfectly chic and pulled together.
Please don't misunderstand me, I love a little quirk. Make that a whole lotta quirk: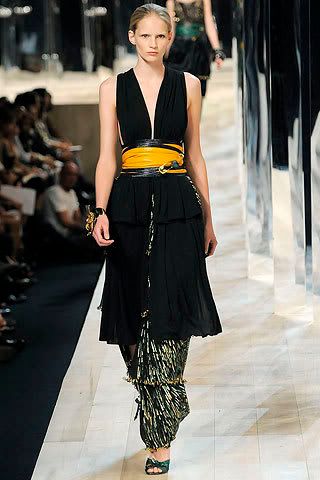 Love the
I Dream Of Jeannie
pants, wacky little gold & turquoise safety pin, and all:
BUT since nobody rocks harem pants quite like
Barbara Eden
, and lurex & plaid combos remind me of Halloweens gone by, I'll stick to classic pieces that I will wear year after year -- sorry Marc.