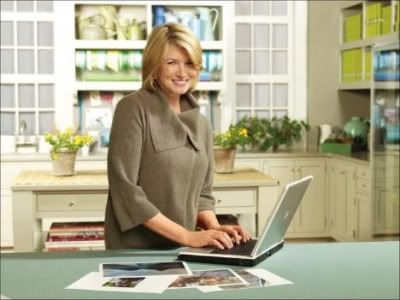 The ultimate arbiter of taste has joined the blog world.
Yep, as if juggling multiple corporations, projects, households, etc. weren't enough, Martha Stewart is blogging...and I think that's pretty cool. Come to think of it, most bloggers I've read or heard from are moguls too, that is, they manage to continue blogging even with the 1,001 other responsibilities they have.
She recently aired an episode of her show dedicated to blogging & popular bloggers:
Check out her blog
here.
P.S. If you're thinking that her blog is filled with impossibly complicated recipes and projects, guess again. Martha covered
Marc Jacobs
Spring 2009 show - and posted some cool runway shots.
Such the DIY diva, I love her!