One of my favorite collections this Fall is by Ralph Lauren. Unfortunately, I'm not a member of the trust fund set so dropping $4500 on a jacket is out of the question for me.
Below are a few of my fave ensembles, and some inspired pieces that will help me get the look for less: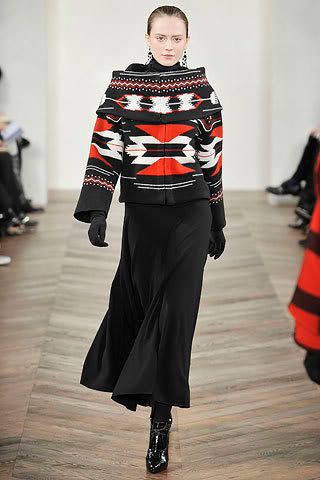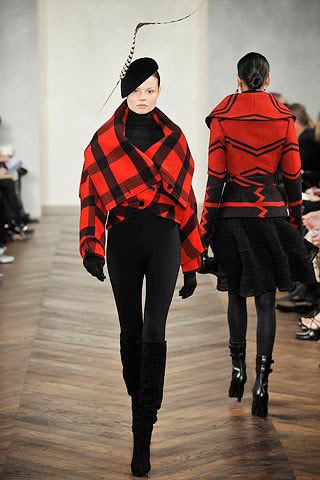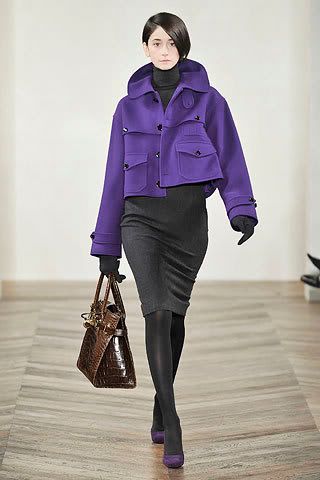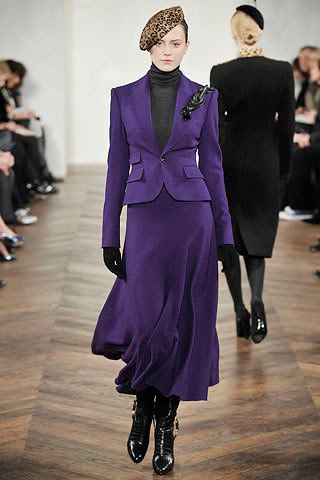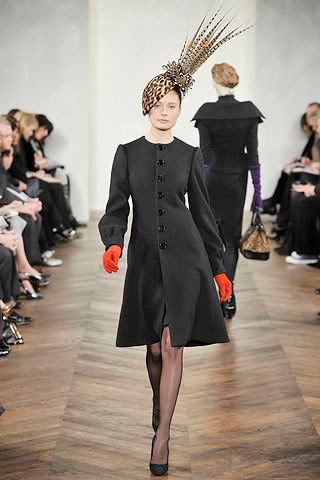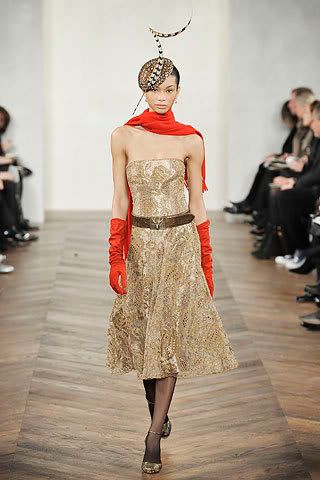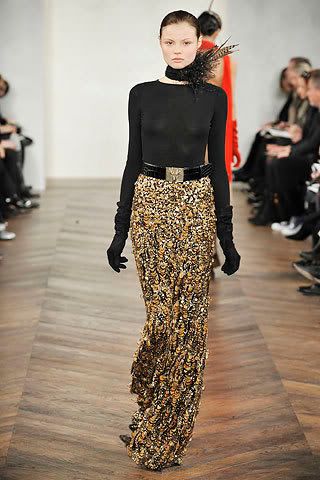 (Ralph Lauren Fall 2008 Runway shots via Style.com)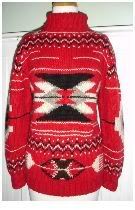 A Southwest motif sweater, by Mr. Lauren, via
eBay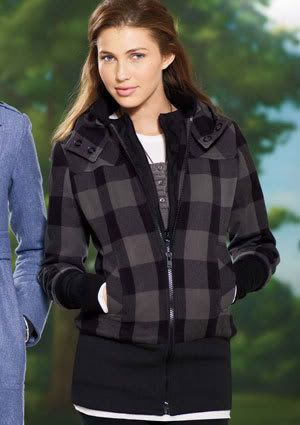 I'd prefer this in red, and it's still early in the season so I might hold off. This grey one from
Delias
is a nice substitute however.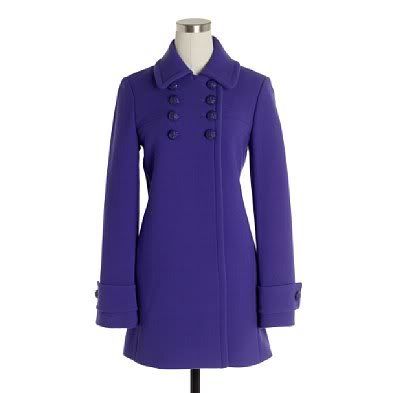 I'm in desperate need of a new coat + I love the royal purple hues Ralph showed. This piece from
J. Crew
is pretty slick.
I've always loved a full length trumpet skirt.
Newport News
has them in both red and black for a mere $39!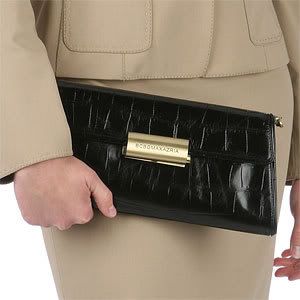 I've noticed that Sir Ralph and I share an obsession for black crocodile this season. This BCBG clutch isn't bad for $99 at
Smart Bargains.