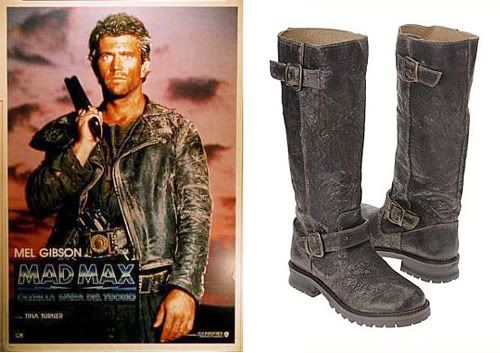 (photos via Shoes.com & clarenceboddiker's stash blog)
Remember way back when Mel Gibson was totally cool?
Those of us old enough recall his pre stardom-boozy-Anti-Semite-sexist pig days when he was just some road warrior in leather kicking post apocalyptic butt. All the underground, dare I say hipster, types in my school loved him.
Well, I wanna look like that right now. These Steve Madden Hacienda boots are a good place to start. I love beat-up crackle-finish metallic. It's so shabby rocker girl chic.
You can find them at
Endless
on sale for $124 or
Shoes.com
for $134.
The good thing about Shoes.com is that shipping and returns are free and they accept
Bill Me Later
which is a sinfully easy way to shop online.