If you fancy yourself a
"Carrie"
then you may want to head on over to
HSN
tout suite. The Home Shopping Network is now taking preorders for Pat Field's "Destination Style New York" collection. It's a limited edition collection, so you know the drill.
Here's my pick for this week: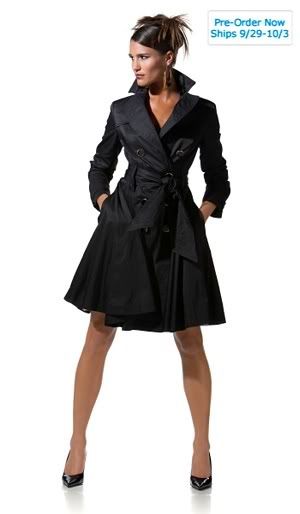 A trench is always in style, but a fab black swingy one? Get outta my way girls.
It looks like HSN is breaking down the preorder in phases. Next week this baby comes up and I'm pretty certain I'm going to make it mine:

All joking aside, limited edition items are always hard to get but add that to a site where thousands of completely addicted home shoppers visit several times a day and the whole collection is bound to disappear in a New York minute.
Go. Now.