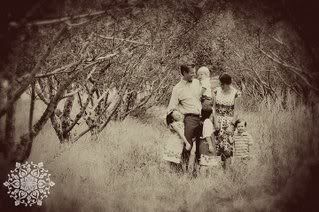 (photo by Wendy Whitacre)
I read about this lovely blogger
Nie Nie
in the New York Times this weekend. She and her husband Christian were critically injured in a small plane crash recently and are now on the slow painful road to recovery.
Since hearing about this I have been totally inspired by the outpouring of support shown by all of the fashionable bloggers out there who have been raising funds to help. The always fabulous
Wendy Brandes
is auctioning off some of her wildly stunning creations. Read about it
here
and, if you have the means, BID!! Wendy's generosity knows no bounds. The higher the bids go, the more gold & diamond studded deliciousness she throws in.
If your funds are a tad more meager, like moi, you can make a donation to the family through PayPal. Just click on the banner below.