(photo via Racked)
Just because I am not hearty enough to skip work and wait on line 4 hours at the Metropolitan Pavilion for the privilege of buying a $1050 white button down shirt at the
Hermes sample sale
doesn't mean I can't appreciate a fine equestrian print or buttery leather belt from the purveyors of all things luxuriously French.
I just don't want the hassle.
That's why I was thrilled to come across this sleek Ralph Lauren blouse on sale: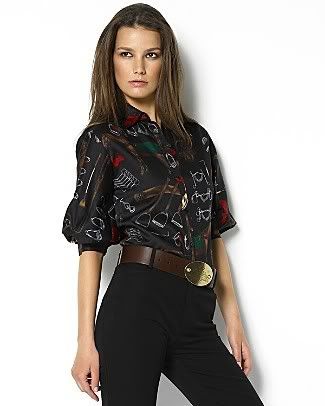 Available at
Bloomingdales
for only $62.95, pushy sample sale line cutters not included.