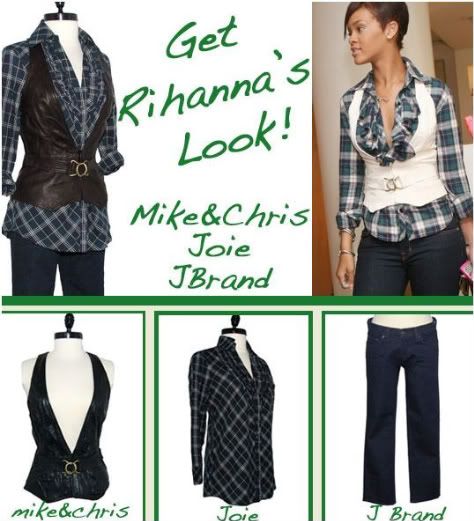 With the exception of Old Hollywood starlets, I've never been impressed much by celebrity style. After catching the last half hour of
The Rachel Zoe Project
last night I can see why. How she has managed to build a career on her "fine tuned eye" is actually quite impressive - but is she the least bit stylish? Not so much IMHO.
But I digress.
One of the few modern celebs whose style I actually admire is Rihanna. She's a rare bird in that her wardrobe choices always look put together by her and not some "celebrity" stylist. She knows what works for her and it shows.
I love everything about this outfit shown above. The plaid, ruffles, & leather -- it's just, what's the word I'm looking for? Oh yeah, BANANAS!! (*cringe*)
You can find it at
Lindsay Lou.