As many of you know, October is Breast Cancer Awareness Month, so we'd be remiss if we didn't give you the opportunity to show your support and look and feel great doing it.
Here are some of our choices, purchase any or all, and a portion of the proceeds go to putting an end to this awful disease.
While you're at it, please visit the
Susan G. Komen Foundation
for more information on how you can make a difference.
Ladies, start your credit cards:
Wacoal is a personal favorite because they achieve the impossible: full support AND style in one package. Find it at
Bare Necessities.
From the master of the natural look, a Limited Edition Pink Ribbon Collection of universally flattering pink lippies - find it at
Bobbi Brown.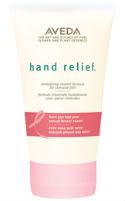 This hand cream leaves even the driest mitts perfectly smooth without feeling greasy. Best of all, it's loaded with anti-oxidants to prevent aging. Find it online at
Aveda.