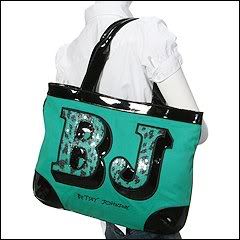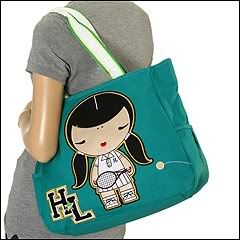 While perusing the sales at
Zappos
I came across these totes from
Betsey Johnson
and
Harajuku Lovers
. I was struck by their similarity in color and cheeky style.
Since I am a fan of both ladies, and I'm feeling a wee bit playful this morning, I ask you: in a style war match, who's bag would beat up the other, or to put it in more ladylike terms, which would you prefer to carry your stuff in?
Incidentally, they're both on sale so all interested parties are in luck.