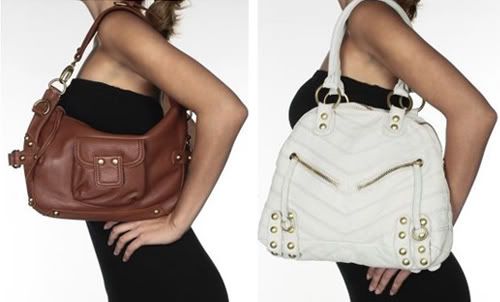 I've been seeing Linea Pelle bags a lot lately, I'm not sure why that is but it sure does make me want one more than ever.
Lest I turn into a bag lady I can't justify spending full price on yet another designer bag to feed my growing collection so I've found them at
Regents Secret
for 50% off. These two are some of my faves but there are plenty more to choose from, including some really cool studded and wide corset style belts.
The only catch is, you gotta know someone to get that deal. And that's okay 'cause you know me. Click on this
link
to gain access to the goodies.