Although I took gobs of photos on my vacation most of them revolved around the breath-taking ocean views not so much the trendy Italians. Hey, what can I say - even a confirmed fashion addict needs a break from the madness every once in a blue luna.
I will say this however, the boho look is still BIG, at least in the small towns that I visited. I packed a handful of dressy items for nights out and felt woefully over-dressed surrounded by bronzed babes in their loosely fitting ombre dresses, gladiators and silver ethnic jewelry.
Here is an absolutely gorgeous carved wood door in Palermo - the reflection is me in the aforementioned
J. Crew
tunic dress which I am so glad I purchased.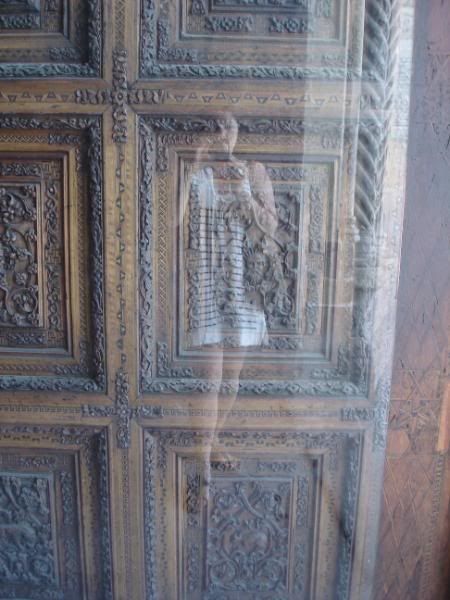 I spotted this chic ragazza in the medieval town of Erice. I loved those skinny jeans in a daring choice of white. The flowy watercolor floral blouse is just so on trend and totally appropriate for the sometimes oppressive Mediterranean heat.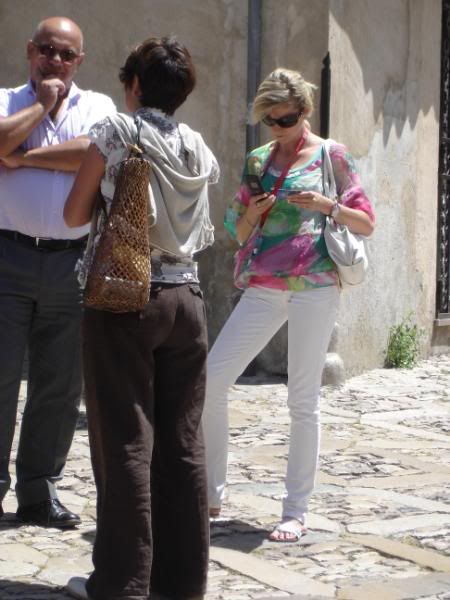 Eva Longoria loves her Magnum...ice cream that is. Her image was hawking the stuff everywhere; on buses, billboards, and posters. She was the only American celeb that I noticed. I suppose she needs another
garish
spendy frock to round out her wardrobe.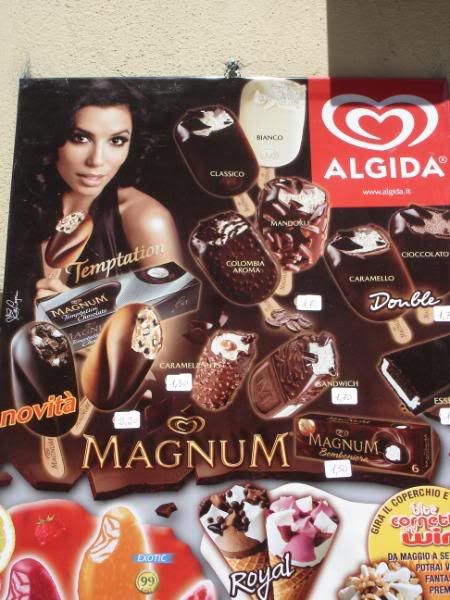 The view from the house that we rented (did I mention this place was paradise):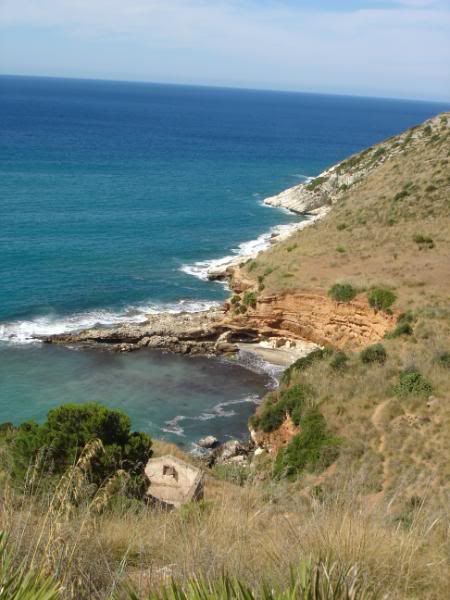 My feets enjoyed the view too: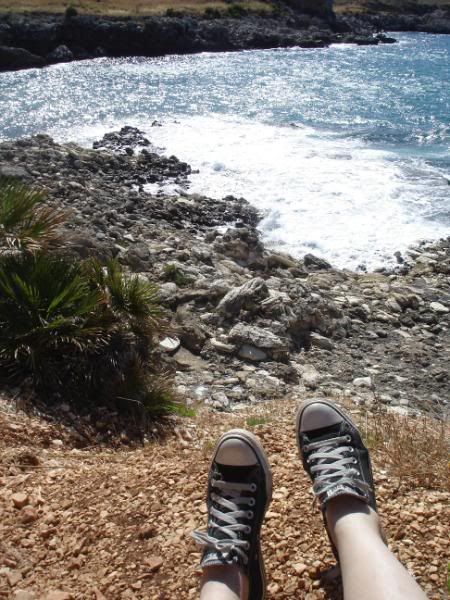 And the cute little stray that wandered into our lives who we affectionately called "Lady Sedgwick"