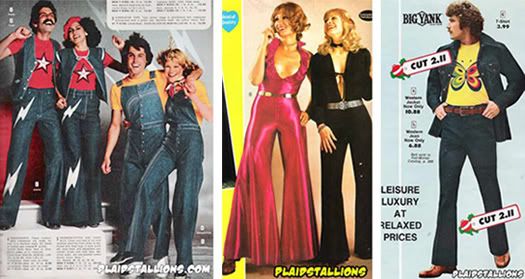 When I was a young girl in the olden days of the 1970s I would love to thumb through my mother's "high fashion" catalogs, which invariably meant Sears, J.C. Penney, and maybe, MAYBE Montgomery Ward. The Sears Catalog of course ruled; it was twice as thick as a phone book and chock fulls of Dorothy Hamill-coiffed cuties in shimmery fuchsia disco frocks and little girls much like me in pigtails and denim pantsuits. I was in love...until a somewhat swankier glossy arrived on our doorstep, namely the Ross Simons jewelry catalog.
My heart raced as I pored over its diamond-studded pages, each ring, bracelet, and necklace grander than the last. I'd mark it up with a wish list of goodies, including the engagement ring that I would undoubtedly receive once Jack Tripper met and fell in love with me. We'd of course wed on the beach in Santa Monica followed by a low-key, yet tasteful reception at the Regal Beagle and then live happily ever after.
But I digress.
Last night, among the usual pile of bills and trashy gossip rags, there it was – the latest Ross Simons catalog and like a shiny beacon to my past I couldn't help but be drawn into its lustrous fold.
Imagine my surprise when I didn't gag. Sure there's still a fair share of craptastic fantastic goodies like this Chocolate Diamond Monkey Ring which will set you back $2500: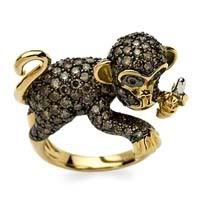 But nestled among the duds were li'l gems like this I-know-I-should-hate-this sterling cuff (which is far cuter in the catalog, btw):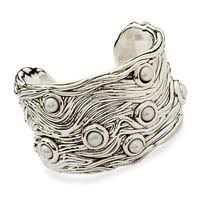 What about these puffy silver Italian hoops which are so timeless and wearable:
Or consider these pave diamond drop earrings which adds subtle bling to any wedding day frock: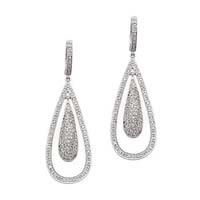 Celebrate the entire Ross Simons catalog here ladies…and have a wonderful weekend!