Perhaps the only thing I like more than stylish dresses are young female entrepreneurs who lovingly curate a collection of them worthy of the precious real estate in my closet.
Launched by 22 year old FIDM grad Kimberly Lawson, Ooh La Luxe is a brand spanking new online boutique that has quickly secured it's place on my bookmarks tab. I mean take a look at these: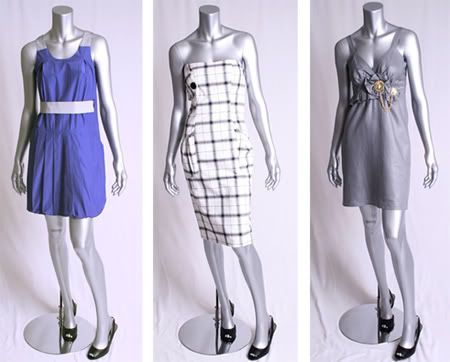 The "Betty" tube dress is full-on '40s bombshell, the babydoll dress is sweetly romantic without being saccharin, and the cobalt blue bubble dress is modern and edgy, yet accessible. They're the ultimate additions to the capsule wardrobe to suit my many moods.
To celebrate her launch she's offering 20% off your first purchase.

Check out the wares
here
!