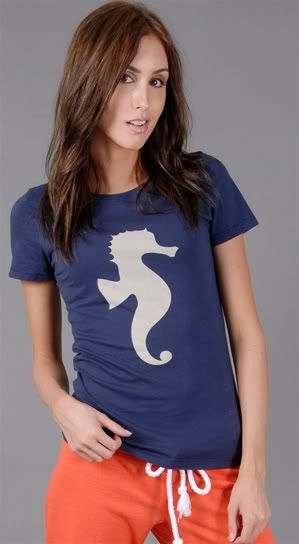 Having missed the boat (yuk yuk) on a recent
Seaton
sample sale I drowned my sorrows by turning to my old favorite bud eBay in search of some cute nautical inspired gear. Type the word "seahorse" into it's mighty search engine and amazingly you'll get 2,000 item matches (including actual seahorse food - who knew?)
Plowing through the muck of kiddie onesies and cheesy wall art, my faith was restored when I stumbled upon this: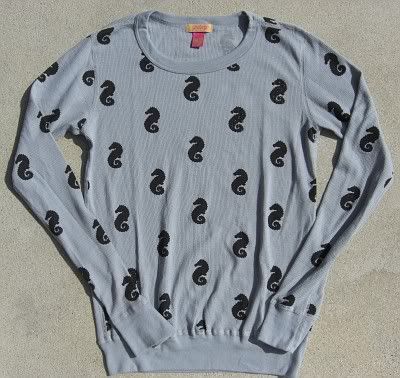 This oh-so-cute Primp thermal is a celeb fave and totally perfect for my current L.A. obsessed mind set.
Feeling somewhat less deflated, I continued to scour the web for interesting items and came across this necklace from The Aquarium of the Pacific located in Long Beach California:
I could totally see this working with a flowy strapless maxi dress at some summer soiree - don't you agree?!