Sorry folks, I never met an '80s pop culture reference I didn't like.
On to more pressing subject matters, like who rocked the red carpet best at the Cannes Film Festival.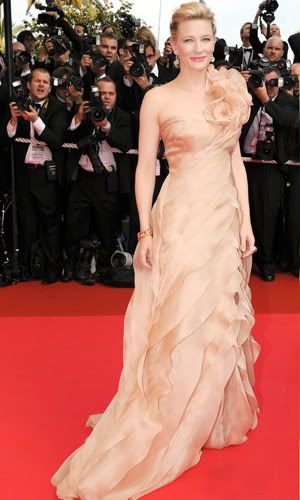 Cate Blanchette. In a word: stunning. Step aside kiddies, Cate is the epitome of red-carpet glam in this peachy confection by Armani Prive. The color perfectly accents her glowy complexion, and the one-shoulder look is so on trend. At the risk of sounding horribly cheesy, (and throwing in a '70s pop reference) heaven must be missing an angel.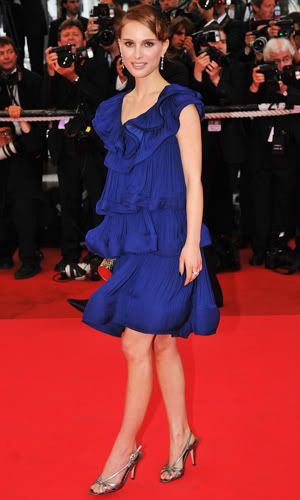 Natalie Portman is one of those rare creatures with an innate sense of style. The fact that she is completely tuned in to what works for her bodyline is a refreshing change from most stylist-employing starlets (Mischa Barton we're talking to you). The cobalt blue is so of-the-moment and I love that a petite girl can pull off a full-on ruffle look that doesn't swallow her whole like this.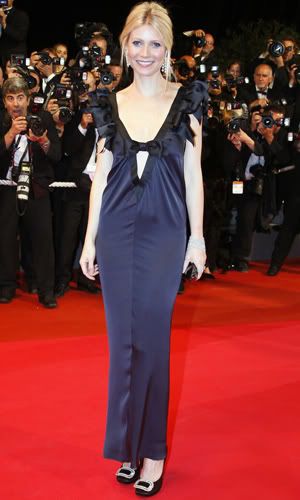 Gwyneth Paltrow. I have mixed feelings about this dress. I love the body-skimming silk in an inky shade, but I'm a little on the fence about all of those bows. Still, it's Chanel, the silhouette definitely suits her, and the accessories are fab – especially those Roger Vivier heels so I'd still call this a "do."
Agree, disagree? Comments please and vote for your fave!