One of the overall themes that emerged from the Spring 2009 Runway is that skin is in. For better or worse, über short lengths and skin-exposing cutouts made street wear look more like swimwear. Uncomfortably confronted with TMI we got to work interpreting the trend PDQ to make it more wearable:
· Wear leggings or tights, even with shorts (a trend from the street)
· Look for long blazers that cover your bum, but opt for slim-fitting cuts to keep it sleek
· An oversized vest is a good way to cover up and add layers of personal style; think asymmetrical hems, collars, or embellishments that say "you"
· Still not convinced? Ditch it – not all trends are workable; choose what's right for you.
For more information on building the perfect wardrobe login now!
Generra
Wool Belted Sweater Vest

Bluefly.com

Dorothy Lee
Trail Blaze Cardigan

Anthropologie

Victoria's Secret

Ruched Organic Cotton Leggings

Victoria's Secret
UPDATE: Thanks to
Wendy B
: This amazingly similar to the runway piece found on
eBay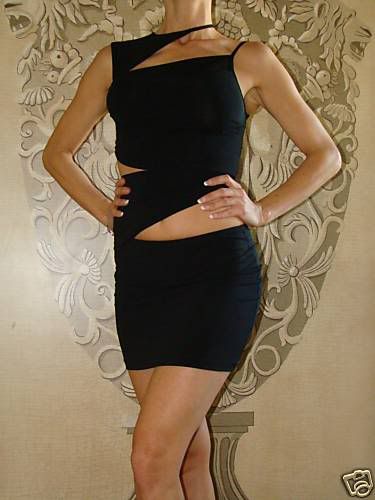 Thanks for the tip Wendy :)