I realize I'm a wee bit late in posting these pics but better late than never, esp. when it comes to these women, who in my opinion were the best dressed of the evening: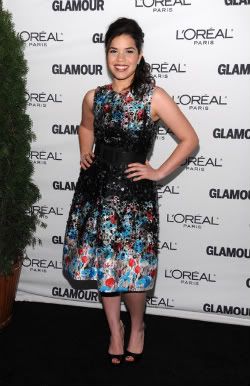 America Ferrera, my favorite all the way in what I believe is an Oscar de la Renta extravaganza.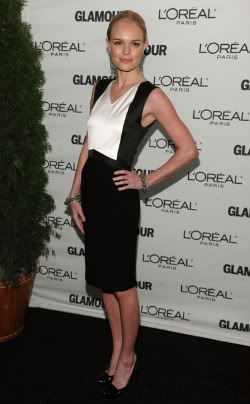 Kate Bosworth looking polished to perfection - not sure who the designer is but I like it.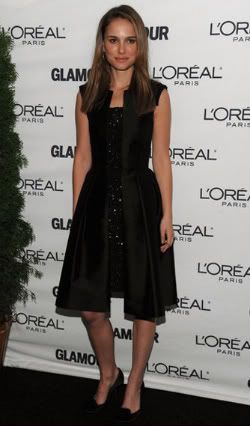 Natalie Portman always looks stunning on the red carpet. I love the sequin panel and unusual hemline.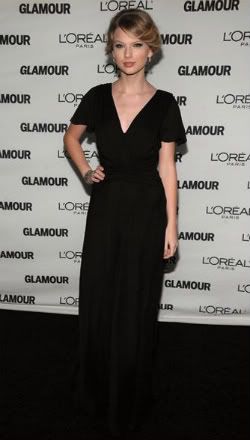 Taylor Swift looking fabulous in basic black, this dress looks so comfy you could probably sleep in it.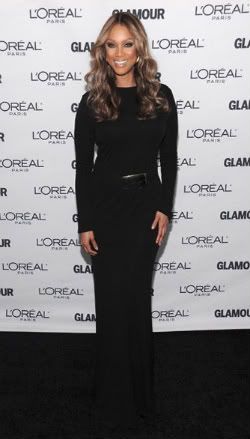 Tyra works her curves brilliantly. Looks like Donna Karan or Ralph Lauren, anyone know for sure?
And I can't resist throwing in a couple of duds: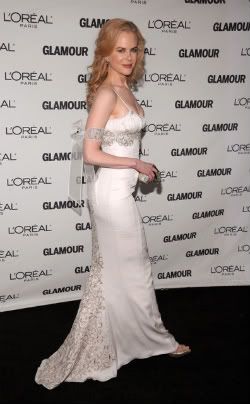 Everyone raved about Nicole Kidman's dress which to me looks like some cheap bridal number from Penneys. Seriously, what's with the organza bow on her arm?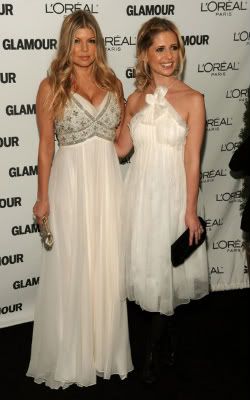 Oof, frumpalicious. Both of them.

(photos via The Fashion Time)