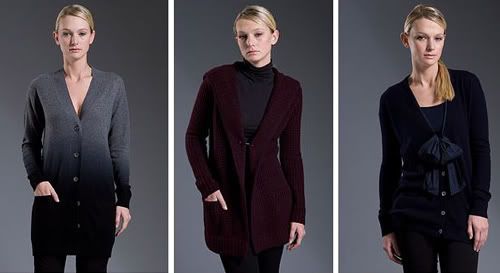 Have you la la'd yet?
Ooh, my sweet if you haven't you really must. I'm thrilled to see that Vince is being featured on the site today - their cashmere cardi's are available for 40 - 50% off - - yes even CURRENT collection stuff like the long slim ombre number that I've coveted since June.
What's that you say, you've never been to Rue La La, the online sample sale extravaganza that features designers like Prada, Gucci, Tahari, etc? That's okay, you need to know people to get in...but you know me! Drop me a line at kim at alwaysinstyle dot com and I'll send you an invite.
But hurry, quantities are limited and selling out fast!