A friend of mine asked me to help her find a cute cover up for a special event, so I took to the internet tubes in search of a shrug or cardi that she could wear long after her soiree was over.
This serendipitous event led me to
French Connection
which I inexplicably haven't shopped or thought about in nearly 10 years.
Imagine my surprise at all of the stylish goodness contained within their virtual walls. I adore this chunky
Arabian knit sweater
- perfect with leggings and slouchy boots - I will wear it all winter long.
Ditto this elegant black
wool coat
and curiously named wonder
dress.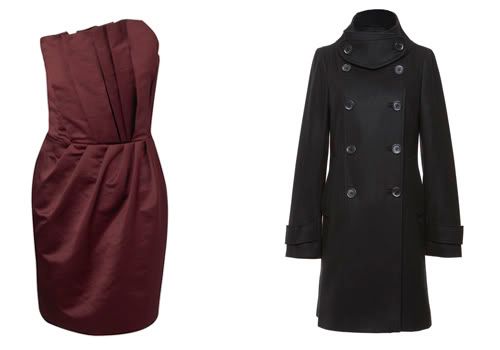 Winter wardrobe dilemmas solved.