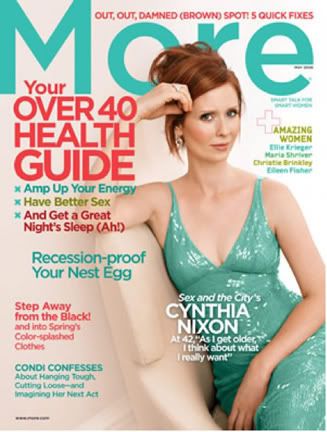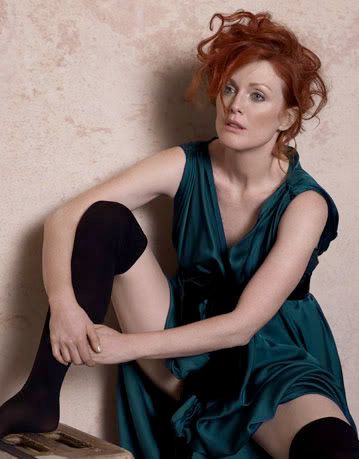 I devoured the latest issues of More and Harper's Bazaar last night and I was so happy to see two of my fave actresses, Cynthia Nixon and Julianne Moore gracing their glossy covers. I absolutely LOVE that both women sport dresses in delicious shades of teal greens, aquas and blues -- totally perfect for their warm coloring.
The Julianne Moore layout in Bazaar is absolutely stunning with Ms. Moore posed in a variety of looks to mimic iconic works of art -- the spread is truly awe-inspiring and utterly frame-worthy.

You can read the article online here
Cynthia's chat with More is a nice peek into the star's down to earth attitude about her success and what she's learned over the years. Plus she's a neighbor of mine so I've got to love her!

You can read the article online here